Tis the season to be jolly fa la la la la la la la la…
Christmas is a magical time of year… snow, presents, spending time with loved ones, what more could you want?
If you adore every aspect of xmas keep on reading. We'll be listing 7 of the best Christmas markets in Europe to visit, with pictures!
Nuremberg, Germany.
Germany established the first recorded Christmas markets, they've been around for centuries! However, if you're looking for the best, above all, we'd suggest visiting the city of Nuremberg. First of all, the decorations will blow your mind, furthermore, whilst you're there you can try their famous 'hot wine' also known as "Mulled Wine" and "Glühwein".
The largest producers of "Mulled Wine" in the world is at the Gerstacker Winery in Nuremberg!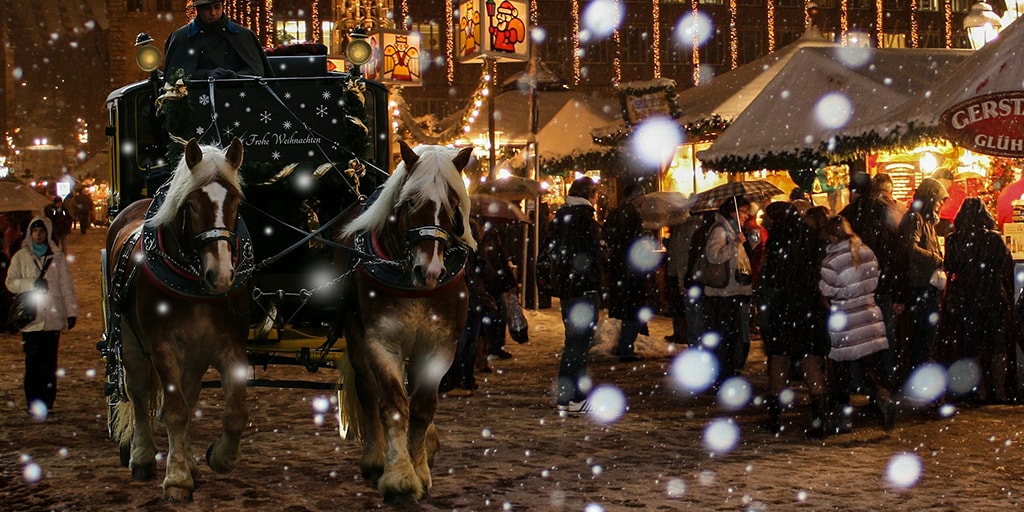 Stockholm, Sweden.
Stockholm is a beautiful city and not only will you get to enjoy it's Christmas festivities but you can also experience, most importantly, the most beautiful natural sights… The Northern Lights!
Can you imagine being able to enjoy roasted chestnuts on a snowy Christmas break whilst the Northern Lights dance above you? A true phenomenon! (We've got to be honest… we think this one's our favourite!)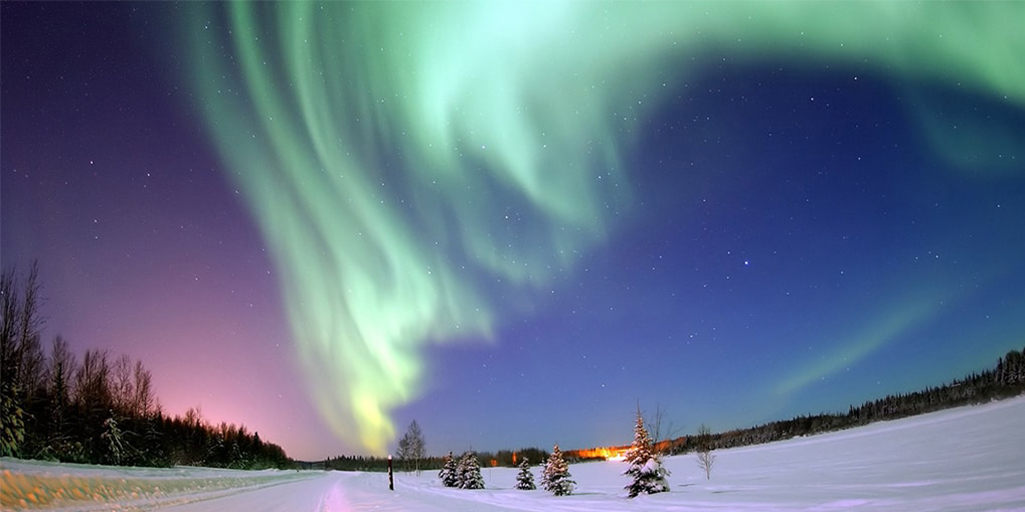 Prague, Czech Republic.
Prague is said to be one of the most charming cities in Europe… and can you blame them? Festivity fills the air as luminous decorations cake the city every year. If you go in November, don't miss out on the lighting of the Christmas Tree in the heart of the city, hence it's definitely not one to miss.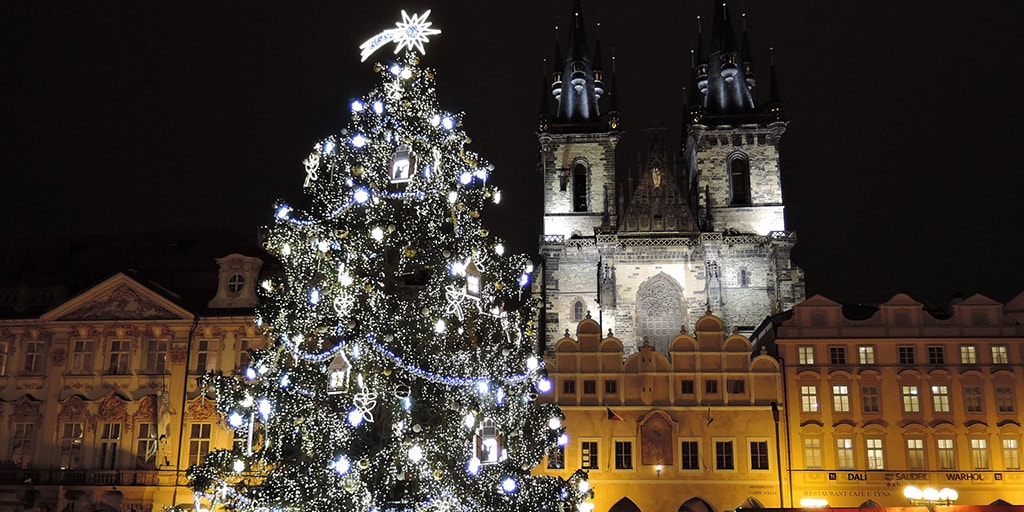 Budapest, Hungary.
Budapest, during November and December, is packed with Christmas markets, big and small on every corner. When we think of typical Christmas treats we think of mulled wine and mince pies, however, Hungary has a whole menu of unique dishes for you to try! The biggest Christmas market in Budapest is on the shopping street, Vorosmarty Ter which hoists a large ice rink around the towns Christmas tree! Incredible.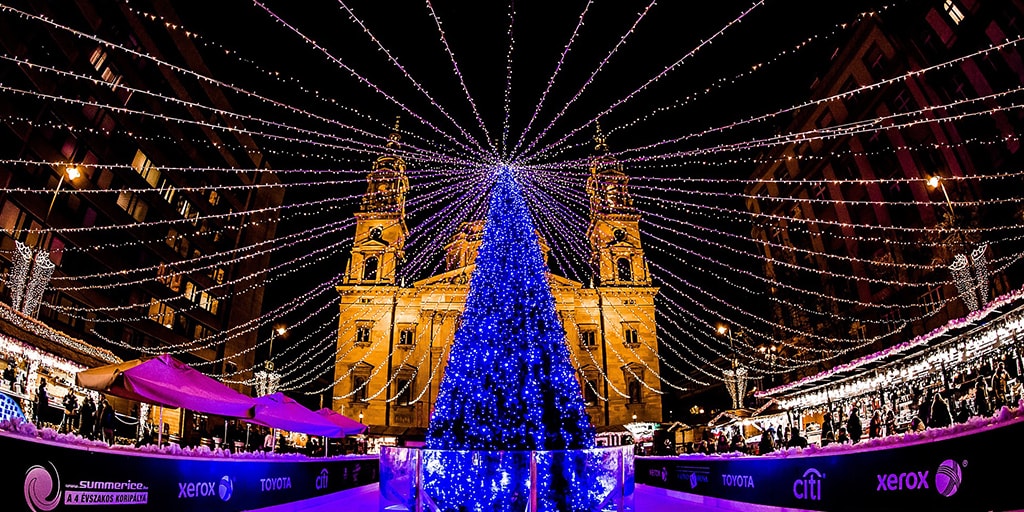 Tallinn, Estonia.
Tallinn is known as the 'medieval city', for that reason, you can imagine all of the decorations and houses have an old fashioned feel! There is always a large fir tree in the middle of the square outside the town hall, covered in classic lights and fake snow. If you're looking for a vintage Christmas experience, Tallinn is the place to go!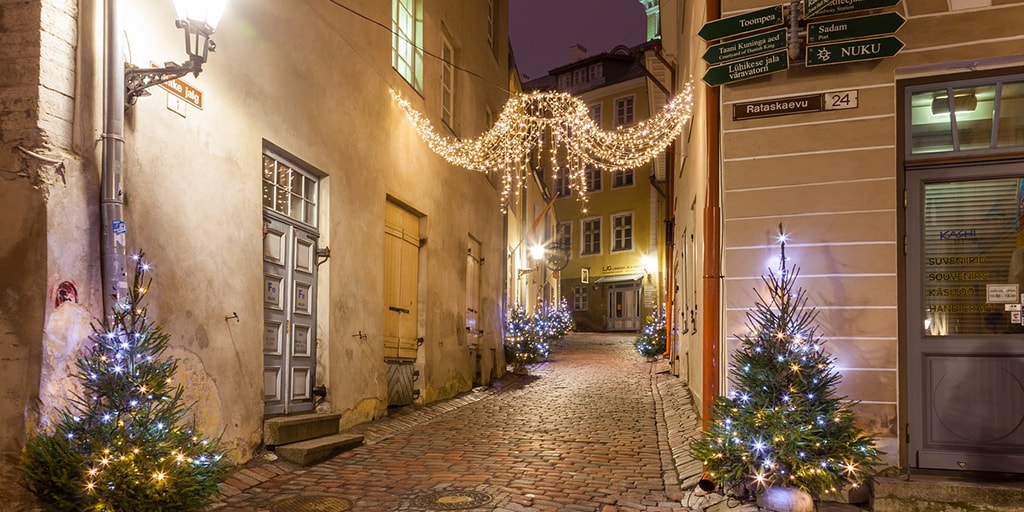 London, England.
For over 10 years, Hyde Park's Winter Wonderland and Christmas markets have been spreading the Christmas spirit throughout London.
Winter Wonderland, in London, has grown into quite the Extravaganza with ice-skating, shows, roller-coaster rides, food stalls, festive bars and live music!
Opening on 22nd November until 6th January, certainly, don't miss out!
Don't forget that wherever you go, you can always withdraw cash from one of our ATMs.
If you're interested in learning about the best cities to visit or money saving ideas, check out our blog!