We all know holiday's aren't exactly cheap? So knowing how to save money during your holiday is always helpful. Prepare you and your finances for a perfect vacation!
We all know how fast summer has come round…
*Blink*
And it's here! You've got a month tops until you set off on your adventure. So it's time to finish preparing your finances. You don't always know how much you're going to spend when you go away. Excursions creep up on you that look so tempting, that extra dessert looking so good. You want to be able to enjoy your holiday to the fullest without having to worry about running out of money. This is why knowing how to save your money during your holiday is important!
So here are some tips for you to be able to enjoy the holidays to the fullest…
1.Do your research. The more you plan in advance, the more prepared you're going to be financially. This means getting the flights, the accommodation and majority of the excursions you're interested in, out of the way to avoid any substantial payouts, unprepared. This will then allow you to budget accordingly for the remainder of the holiday schedule.
2. Another option that you can opt for is, whilst you're away you could rent out your house/apartment to a trustworthy friend or acquaintance. Or even commit to a house exchange like in the movie "The Holiday". Lets be honest though, it's not quite going to be like Cameron Diaz's and Kate Winslet's story. Could be a fun experience however! There are numerous sites online that allow this kind of connection, such as homeexchange.com. Why not try something different this summer?
3. If you're living within the EU, you will not have to worry too much about this. But if you're travelling outside of the EU, it's important to keep your receipts for abroad purchases. At the airport you can claim back the tax you paid on every item bought. A nice little return at the end of your holiday!
4. If you're worried about vehicle expenses, make sure that you plan your holiday destination in an area where you can enjoy the sights and city. Think about it, walking is a better alternative rather than spending loads on a rental car because your hotel is no where near the nearest town. Plan ahead!
5. Cash has always been a safe option for travelers. They feel more comfortable having cash as a second option in case something happens to their debit cards. Even if there's too many "cash only" shops around, they're covered. And with a Euronet ATM you can have cash wherever you go! Our trustworthy internal and through the wall ATMs can be found internally and externally in stores, businesses, accommodation and many others. So if you're running out of cash and feel more secure with it, don't worry because one of our ATMs will serve you!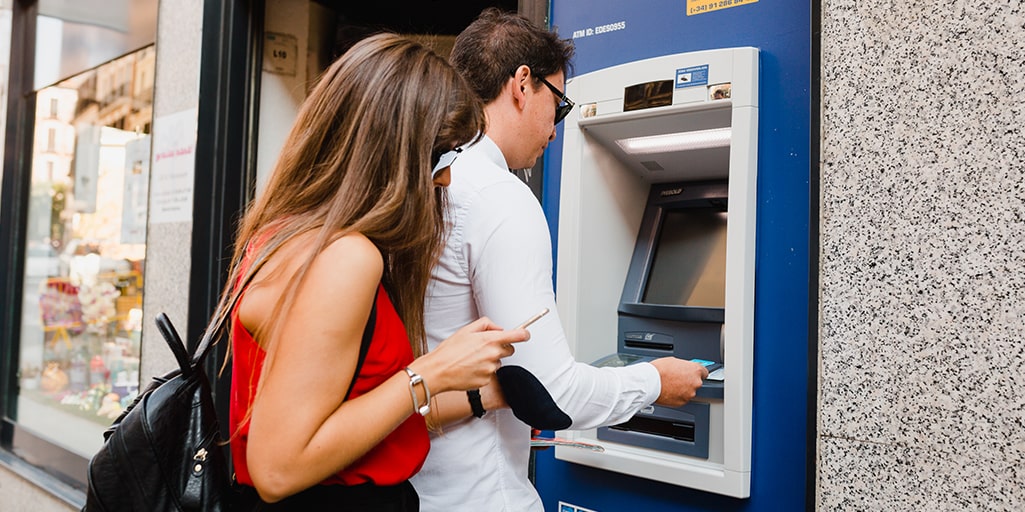 We hope these tips helped you to feel more at ease before your holiday! If you're still looking for location ideas, check out our previous blog about the best tourist attractions in Spain. You might even want to visit!
Don't forget to follow us on social media!