Benefits of an ATM: A new, successful investment in your business!
If you're looking for something new to offer your customers, perhaps an additional service, why not consider an ATM? Hear us out… in this blog you'll learn more about how an ATM can benefit your business, with the facts included! If after you still have a few questions feel free to contact us!
Benefits of an ATM
Being involved within the Retail industry, we know one of the main questions retailers ask is "How much will this cost and what advantages will it give us?". After all, you need to make sure that what you're investing in will proactively benefit your business.
A Euronet ATM will definitely benefit your business and here's how!
Rent
Euronet offers to pay monthly, a fixed rent for the space that occupies the ATM in its property. We'll visit your location and check out a number of factors such as passing footfall and other nearby services. We'll then be able to provide a quote with how much we can pay you on a monthly basis… simple!
Increase Footfall
We'll get straight to the point, 80% of users will revisit an ATM site at least once a week. Most people like to carry a bit of cash with them as a security measure (you never know what's around the corner!). Thanks to the ATM, you're supplying your customers with easy cash access! Who knows, the ATM might even encourage some new visitors into your store!
"Every year at Bloom in the park we see an increasing number of our visitors looking for ATM services and with that comes a greater demand for cash services on site." said our customer Alan Murphy from Garden Events Ltd. To view more testimonials check out our website.
Increase Sales
Did you know that an ATM in a convenience store increases basket spend by an average of 65%? If you thought that was crazy then listen to this… 3/4 of people will go on to impulse buy where a cash machine is available! How could you pass up those extra sales?
Supplying your customers with a reliable, secure, cash withdrawal service will not only benefit your customers but it'll also repay your efforts!
Security
With an in-store, self-fill ATM you are providing your customers with a safe and secure environment to withdraw their cash. Not to mention the cash is secure in an ATM safe so you won't have to worry!
Customer satisfaction
There's nothing better than having a customer leave your store happy. According to the Local Shop Report 2018, 76% of customers still pay in cash and 75% of people now expect a convenience store to have an available cash machine. You don't want to disappoint your customers… get yourself a Euronet ATM today!
How does it work?
As our slogan says "Secure Financial Transactions. Any Time. Any Place." You can get a ATM wherever you are. There are lots of locations such as airports, stores, convenience shops, supermarkets, restaurants… the lot! If you're still doubtful, test out our ATM eligibility Calculator which will let you know if you business is right for a cash machine!
If you prefer a more direct and personal conversation, get in touch with our sales team. They will qualify your business to check its suitability for an ATM. ATMs are designed to meet the needs of any business environment, so give us a call!
One decision you do need to make is which ATM you would prefer. We offer a stand-alone internal ATM or an external through-the-wall, check out this infographic from YourCash describing the differences.
Cost
This may be surprising, but you don't have to invest anything! Seriously! The cost of your ATM investment is completely free. The only thing we require is that you provide the electricity supply and allow access to the ATM by authorised personnel.
We don't charge for the cash machine, the installation, the phone line nor any engineering support… and our help desk number is free as well!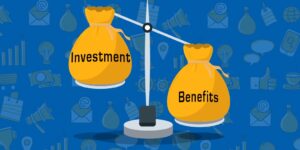 Security
Our ATMs are fitted with the latest cash security features. Euronet manage the whole process including filling the ATM with cash, only authorised security and maintenance personnel will have access to the machine. The machine's security is a top priority for us!
It makes sense that you would want to check how secure our ATM proposition is. You'll be pleased to hear that as we managed the entire ATM project, Euronet fully insures the cash machine and its contents as well.
Meaning, if there are any mischievous people that somehow gain access to cash that isn't theirs (which is very unlikely), we'll cover the costs! You don't have to worry about a thing!
We've covered all of the key points and benefits in this blog, but you may have some other questions. Feel free to contact us here or call us on 0800 032 0707.